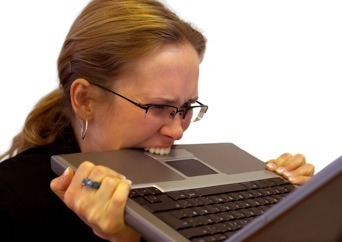 It's a well known fact that companies with healthy and happy employees tend to perform better overall. This is due to the fact that employees have enough energy and focus to perform as efficiently as possible within their roles. Managing levels of employee stress not only makes for  a more pleasant working environment, but it has been proven time and time again that this allows for employees to have a greater output, quality of work  and potential for retention than their stressed out counterparts. While this may not be terribly surprising or revolutionary news, the truly difficult aspect of this information is creating a company culture that truly enables its employees to appropriately manage their stress levels.
From a higher level perspective, CEOs and the executive team need to identify whether or not high levels of unchecked stress are currently impacting their workforce. If that is indeed the case, then correcting the overwhelming levels of stress taken on by the employees needs to be addressed at multiple levels within the company.
While a healthy amount of stress can lead to employees completing their tasks on deadline and taking their work seriously, too much stress is detrimental to all parties involved. With that being said, below are 5 ways that Managers can aid their workforce on the road to stress recovery!
1. Encourage Your Employees to Get High Tech Healthy
From FitBits, to a million apps and a multitude of other health minded apps, make sure that your employees are using tools that will encourage them to get up and move around, drink more water and even get more restful sleep. Whether you decide to sponsor the cost of a new fitness gadget for all employees, encourage everyone to join a particular app, or reward those who wear FitTech the best, make sure that you are communicating a clear message that health is important and that your employees need to create that space for themselves using the tools available.
2. Meditation
Whether you bring in a speaker on the benefits of meditation, create a quiet room with comfy pillows and blankets designated as a meditation space or demand complete silence and reflection for ten minutes out of the work day, make a point to show that meditation is valuable.
3. Offer Support
Although the First two methods of decreasing the amount of stress at work through encouraging beneficial health and wellness practices, offering support is a bit broader. Make sure that your employees have a clearly defined role and that the expectations are transparent. Additionally, it's important that employees are qualified and trained appropriately for their jobs. There's nothing like on the job training, but that is often times not enough, so making a point to regularly evaluate where your employees stand in terms of their skill sets and if there are any gaps in their knowledge is absolutely key to helping the employees not only grow, but be able to competently and comfortably fulfill their roles. In addition to ongoing training, offering proper managerial and structural support is key to ensuring that the employees are able to do their jobs well, and get help if they need it. This is critical in de-stressing your workforce.
While all companies maintain a different approach to de-stressing their workforce, these are some of the most helpful ways to do it, but remember that it requires a holistic, thoughtful and realistic approach.